In these unprecedented times, families are taking the advice of both the Centers for Disease Control and Prevention (CDC) and the World Health Organization (WHO) to limit group gatherings because of COVID-19. As a result, families are either postponing their mitzvahs or considering alternative options.
National guidelines were issued March 16, requesting the public's compliance with limiting mass gatherings to no more than 10 people. The announcement was made just a day after health officials from the CDC noted it's essential in now containing the virus.
"Large events and mass gatherings can contribute to the spread of COVID-19 in the United States via travelers who attend these events and introduce the virus to new communities," CDC officials said. "Examples of large events and mass gatherings include conferences, festivals, parades, concerts, sporting events, weddings, and other types of assemblies. These events can be planned not only by organizations and communities but also by individuals."
Here are some suggestions when delaying or canceling your event due to COVID-19.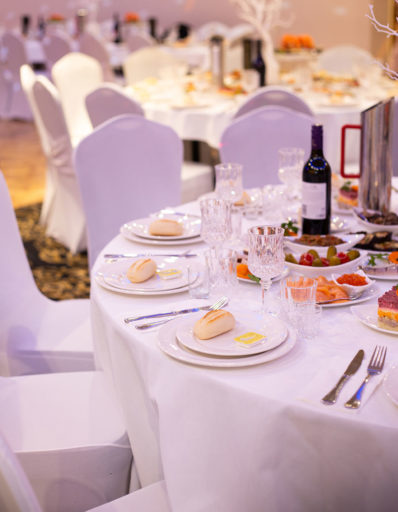 Let Your Vendors Know Your Decision ASAP
Your TCM experts should be understanding of your decision and can help provide additional guidance on the next steps, from securing a future date to contacting attendees. However, keep in mind that your vendors are small businesses and probably dealing with an influx of calls just like yours, so try to be patient.
Create a Communication Plan to Inform Your Guests
The easiest and most effective way to relay your message is via email, video messaging or an announcement watch party at this point. A quick and concise message is most effective. You may also want to consider creating a list of questions that your guests may have around travel refunds, your new date, and all virtual happenings.
Consider How You Can Help Your Guests in advance
If you have a hotel block, you may want to reach out to the hotel to see if you can negotiate a full or partial refund on behalf of your guests. Taking the burden away from your family and friends.
Be Easy-Going
When working with our TCM Experts to reschedule, try to flexible. While your original date may have landed on a Saturday, securing another Saturday later in the year may not be possible. Consider other days of the week like Sunday. Vendors will try to accommodate you as best as possible based on availability. Family and friends will want to join you whenever you reschedule your event. Remember the main point is celebrating all together.
It's ok to be disappointed
There, there, it's ok to be sad and acknowledge your feelings and understand that they are valid. Your family is sure to be disappointed. Planning this far in advance sets the stage for major post-event sadness (and you haven't even had the event yet)
Celebrate Anyway
Do something special as a family-set the table and have a nice dinner, a picnic outside, a video dance party and invite friends and family to your space. Have people send video messages to the Mitzvah child. There are lots of things to make the weekend special.
Make sure to enjoy these moments in the house with your family, because eventually it will all be back to normal (hopefully soon).
Send pics to Twin City Mitzvahs of you at home celebrating and we will post to social media and celebrate with you!