I am thrilled to bring to you our 5th annual Twin City Mitzvah Guide! At Twin City Mitzvahs, we work hard to fill these pages with the professionals in the Bar and Bat Mitzvah industry that will help you design the Mitzvah that your family has always dreamt of. We recognize how daunting planning an event of this magnitude can be. All the responsibility, excitement, details and emotion that comes with planning a life-cycle event like this can be overwhelming. Our wish for you is that you find exactly what you are looking for to plan the event that you and your family desire. The venues, talent and services in this guide will make your life just that much easier.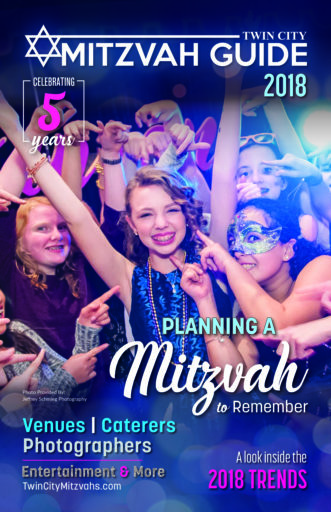 The Twin City Mitzvah Guide consists of THE BEST vendors you can find, available right here in the Twin Cities. You can relax knowing that these folks know how to celebrate with you and your family and will put your mind at ease while you enjoy your Simcha.
I was always told, "If you hire the very best talent, you will never have to worry." The people in these pages are tried and true party experts and can help you through this wonderful time in your family's lives.
Our job is to help you Celebrate these Mitzvah Moments… after all, Twin City Mitzvahs are your professional MOMENT MAKERS! Mazel Tov to you and your family and I look forward to meeting you at Mitzvah Magic on October 14th!
Jodi Rankin | CEO & Founder, Twin City Mitzvahs