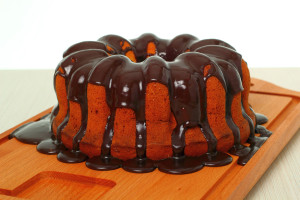 When we first moved here 14 years ago and began attending our friends' Mitzvahs, I was enlightened about a tradition that I believe is unique to Minneapolis (or at least it was to me). I was asked to bake for our friend's Mitzvah. At first, I thought…have you had my baked goods? Are they worthy of serving an entire congregation?
I immediately panicked, rifling through recipe books and websites to make that perfect Mitzvah dessert. It would've been so much more helpful had Pinterest been invented back then.
After mulling over hundreds of recipes and trying to match my baked goods with the theme of the party, I realized what I was really doing. The act of doing something nice. I was providing a Mitzvah for the Mitzvah. What an amazing tradition! All of your close friends and family actually take the time to bake specially for you, your family and all of your guests.
I immediately fell in love with the tradition that was so foreign to me. What a great way to help your friends with their event…add a personal touch to their event from your own kitchen (with love, no matter how good of a baker you are). It is truly an honor to be asked to bake for your family and friends and what a wonderful difference it makes in a community.
I have actually improved my baking skills throughout the years and I even kind of wonder if people eat the ones that I've baked. I don't stalk the dessert table to find out if they are eating my treats or anything (ok, maybe I do and you know you do too).
Such an act of generosity and kindness is embedded in the Twin Cities and I am so proud to be a part of it. It truly is a Mitzvah for the Mitzvah! Time to get baking Twin Cities (sometimes you get to eat the extras too)!