So Why Mitzvahs in the Twin Cities You Ask?
A family from Michigan moves to the Twin Cities and raises 2 Jewish children not knowing anything or anyone in the Jewish community or any community for that matter. I needed a little guidance, some direction and I figured if I needed it, others must need it too.
I thought to myself, what do I do? Who do I call? Where do people have parties? What kind of favors do people give out? What about entertainment and a photographer? Caterer? Invitations? Event Planners? The list of people that help make all this happens goes on and on.
It was overwhelming to think of for me, being from out of state, but people, in general, have a hard time knowing who is who in the Mitzvah biz. So I just did it! I said we need this here in the Twin Cities and we are going to create it.
So, I took my marketing and advertising background and created Twin City Mitzvahs. We created the Mitzvah Guide a comprehensive tool that families can browse to see who is who in the Twin Cities scene. All kinds of people that can help you out in every direction of your planning.
Different ideas to help get your creative Mitzvah juices flowing (they certainly got mine flowing). Vendors that specialize in getting your party started, keeping your event going and making it the memorable occasion that you and your family dreamed it would be.
I then decided we needed something else, something that would bring these vendors face to face with the people planning a party. I always feel that when you bring the right people together MAGIC happens and that is how I came up with Mitzvah Magic. An annual event where you can actually meet and consult with the fun experts in your area that can help you put your event together.
Experience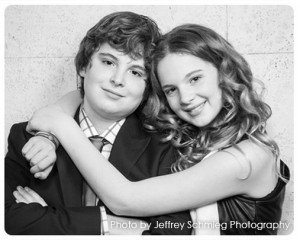 We have 1 year under our belt and we have created a lot of business here in the TC! It's so much fun to give people the resources and let them put it in motion. Not only do we give the community a year-long resource but Twin City Mitzvahs has created a Mitzvah Fund through JFCS. A portion of the advertising spend goes into a fund to help families and kids in need.
We can help!
That's where it all began and we are on the move every day to help you plan the Mitzvah of your child's (and your) dreams. It's a special time and it goes by quickly. One of my friends once said, "It was one of the best parent moments she had ever experienced". I didn't understand until I experienced it myself.
Your child, family, responsibility, tradition, emotion and the privilege, all wrapped in one. By far, one of the best parent moments ever…so far!
Have fun planning and our gift to you at Twin City Mitzvahs is to help you make your MITZVAH MAGICAL!
Jodi Rankin- CEO Twin City Mitzvahs